Published on Tech in Asia.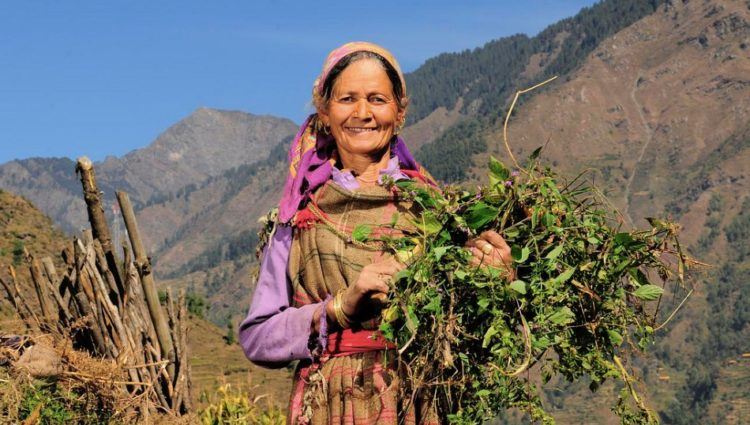 My family has owned a farm for years and we've always made our money growing and selling vegetables, but things have been changing. To sustain ourselves, we now need to sell to people in cities – customers whose faces we've never seen and are only talked about by the men who arrive once a week in big trucks to sift through our vegetables and throw half of them away.
Some give us reasons – the eggplants we grow aren't worth anything because they're not popular this year, or less lumpy potatoes have become the fad – how would we know that? Is there any way we can speak with these customers directly?
I have other questions too. What about the fact that our tomatoes just aren't growing at all this season? Can we replace those crops with something else in the meantime? What are other farmers in our state selling? How can we grow something different from them that customers want?
Those are the types of questions that the founders of Ninjacart are trying to answer. Started by Sharath Loganathan, Thirukumaran Nagarajan, Ashutosh Vikram, Sachin Jose, Vasudevan Chinnathambi, and Kartheeshwaran KK, the startup connects farms to the businesses that want to buy from them – like restaurants and grocery stores. It helps farmers figure out what to grow and when, and what not to sow.
It also tries to answer the many questions that buyers have. People buy spinach everyday at my grocery store. How can I make sure that my supply of greens is constant and consistent? How can I be certain that the cucumbers I'm buying are always high quality? How do I stop wasting time and money by throwing them out?
The questions are endless and answering them is no small task – but as Sharath explains, the challenge is the only one that was worth the team's time. Ninjacart launched as a startup that sold groceries directly to individuals. That didn't tackle the root of India's agriculture problem, though – one that is so far-reaching that 2,000 farmers change their profession everyday, and 116 farmers have committed suicide in just the first three months of 2016.
Ninjacart pivoted in January and since then, claims to conduct 370 to 375 orders a day at an average of US$40 per order. "We're equipping farmers and their customers with data," says Sharath. "It will change everything."
Data is food
There are big, branded grocery stores in India, like Reliance Fresh, that source from dedicated farms and sell at their own stores. That means they constantly track what customers are buying and plug that info back into the farms they source from, creating an easy back-and-forth.
That's the sort of seamless technology supply chain that Ninjacart is trying to replicate.
"We create a customer profile of each store or restaurant within just two days of onboarding," explains Sharath. "We track consumption patterns and what type of stuff they aren't ordering, and then find the farmers who are selling those things."
If a grocery store wants lots of potatoes but a small amount of eggplants, for example, Ninjacart will find a large farm for the potatoes, and a smaller one for the eggplants. Or it will find a farmer that can do both – but with less of a focus on the latter. It's most useful for small farms, Sharath explains. They have less money and therefore less traction – but the data provided by Ninjacart helps them figure out how to fine-tune their offerings to fit the market.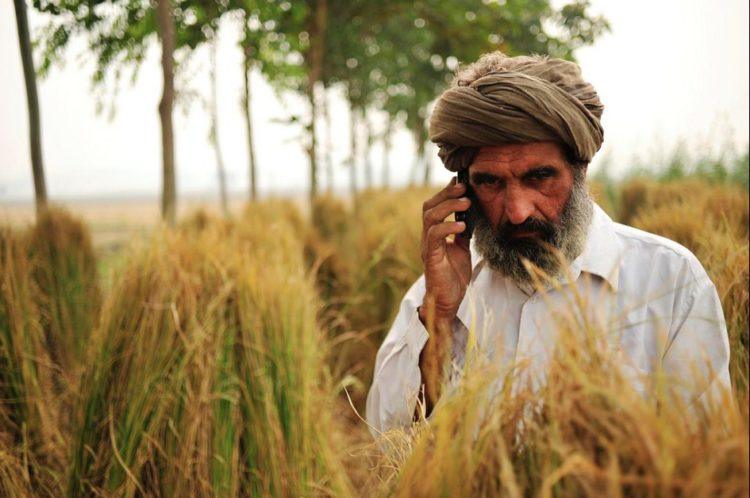 "Our data is great because it gives farmers an awareness of what they're selling and what their value on the market is," he says. "Each crop cycle is three months – if we observe that eggplants are diminishing in value, they can change it before the next three months."
Data is also used to figure out the logistics of deliveries, so trucks don't make unnecessary trips and are always around when they're needed for deliveries.
"We'll figure out how much each shop in an area orders and fill up a truck accordingly," he says. "We make sure numbers are exact so we can plan logistics for any trip, and at the lowest price."
Collecting data has also revealed other important things, like the fact that non-perishables are still cheapest when bought from those places that specialize in selling those goods. If a customer orders those, Ninjacart makes a stop at one and picks them up.
Go-to for farmers
The team has also focused on making the process of shipping goods from a farm and into an urban area as smooth and as straightforward as possible.
Sharath describes it as a plug-and-play setup – any farmer that's growing produce can sign on with Ninjacart and start selling within a few days.
Once a farm is signed on, the Ninjacart team observes what it's selling and plugs that info into its database. The team makes sure it's accessible offline, because a lot of the areas that farms exist in don't have internet connectivity.
Farmers are told to deposit their produce in local collection centers. Money goes directly to bank accounts – it's necessary to have one to work with Ninjacart.
From collection locations, they go straight into distribution centers, where they're organized. Most of the filtering for good produce is finished during collection, so the only thing to do at a distribution center is to figure out whether a vegetable has gone through too much damage to be sold.
At distribution centers, vegetables are split up based on how much people are buying. "Chillis will be in 2 kilogram lots, beans in three," says Sharath.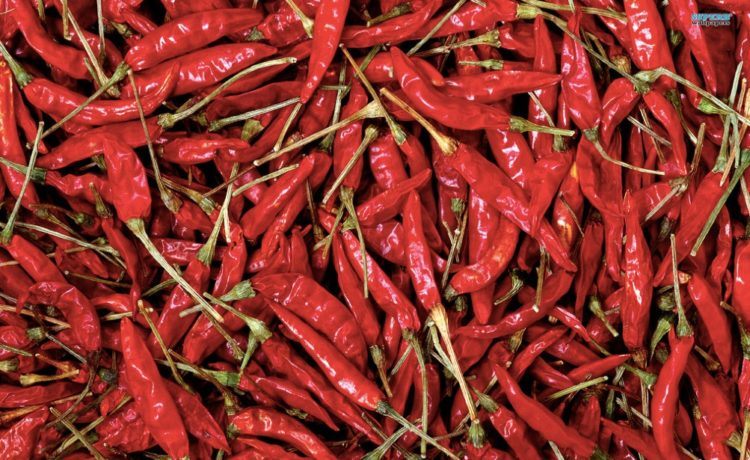 Customers generally pay in cash, and the average order size is around US$40, although bigger customers make orders up to US$220.
Logistics between collection centers, distribution centers, and customers are outsourced to another company – Sharath doesn't reveal which one – but drivers are equipped with Ninjacart's app.
The app provides solutions for drivers when there are bumps in a journey. "Let's say the driver reaches a place and can't find a shop," he says. "We monitor his journey and help him figure it out."
The startup only launched a few months ago, so it wasn't easy to gain trust – farmers usually use middle-men, and a familiar face is better than a shaky tech startup.
Things are changing, though. "Farmers know we're doing a good job," Sharath says. "Shops are starting to say – this is my target, and will give us a certain amount of time to have things delivered. They're starting to trust us."
Shoot for the moon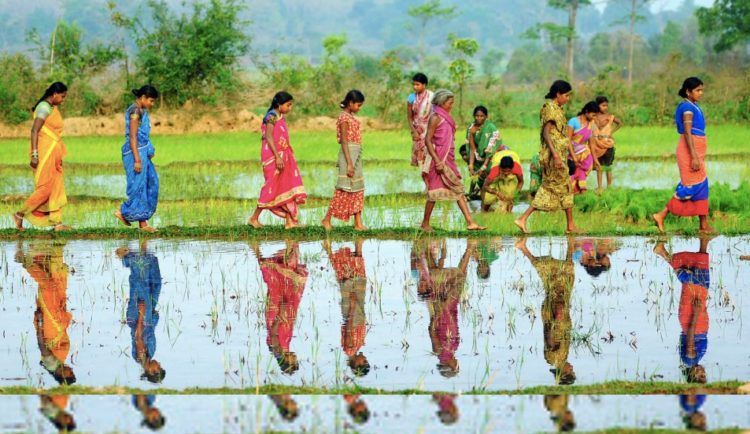 The idea behind Ninjacart took a while to finalize. Thirukumaran and Sharath first worked together in Chennai, where they developed Eduraft, a startup that aggregates information about schools online. "We couldn't raise funds and had to shut shop," says Sharath.
"Then, we moved to Bangalore and thought about locality – so we started Shout." Sharath describes Shout as a "local Quora and Twitter" – a site where people share information with others in their locality.
The idea of locality helped inspire the original grocery-to-consumer version of Ninjacart – but the idea still wasn't big enough. According to Sharath, technology is necessary to save India from an impending agricultural crisis.
"Take something like India's decreasing water table," he says. "The rate at which water is being consumed in some of these areas is ridiculous. But there's no data, and farmers just don't know how much is being wasted. They don't know exactly how much water they need for their crops. It's still a shot in the dark."
"We had to launch a startup here," he adds. "There's a lot to be done."
While the sector is still too vast for competition, there are other startups doing things in their own ways. Some, like LEAF, control everything from the tech used in farms to the way produce is delivered.
Ninjacart is currently operational in parts of Tamil Nadu and Karnataka. It raised US$3 million from Accel Partners, Qualcomm Ventures, and M&S Partners in March. That money is necessary, Sharath explains.
"You need funds to tackle a challenge like this," he says. "You have to make sure customers are happy and trust you, and that farmers are getting what they deserve."