Published on Tech in Asia.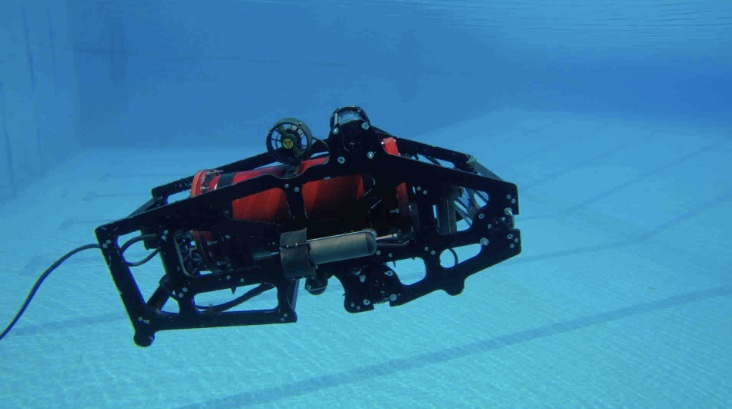 Mike scampers quietly along the Coromandel coast in the Bay of Bengal, thirty meters below the surface of the choppy waters of the old port of Chennai. Today, it's recording the hull of a ship that is docked at the port. That video footage will be analyzed and taken back to its owners, who have hired Mike to check for damages their ship may have suffered.
That's not all Mike does. Yesterday, it was checking an underwater oil pipeline for leaks. Last week, it was surveying the gate of a dam to check if water was flowing properly. One day, it even hopes to help the environment by detecting radiation levels in the water.
Mike is a remotely operated vehicle (ROV) developed by a team of 25-year-olds that goes by the name of Planys Technologies. According to co-founder Tanuj Jhunjhunwala, Mike is indigenized – meaning it's affordable, bite-sized, and perfect to span the 7,562-kilometer coast of the Indian peninsula.
Indigenized, lightweight, affordable
In countries like India, where money isn't abundant, divers are hired to inspect underwater activities. This is a dangerous job. Alternatives are other ROVs, but most are built to dive into deep water, which makes them expensive and bulky. Some can even weigh a few tons.
Mike is lightweight and designed to descend just 100 meters. Right now, its primary skill is recording underwater footage, but it is what's done with this footage that's exciting. Tanuj brings up the example of a nuclear power plant, where Mike will be testing for radiation leaks. Once it has collected data, the team at Planys will work on analyzing radiation levels in the water, and check whether it's safe to enter.
Tanuj adds another example. "Sometimes, we collect depth data at various GPS coordinates. These are plotted against a chart and given to the client as a deliverable."
Since its launch in June 2015, Mike has completed a total of 15 projects.
The concept was incubated at IIT-Madras, a top-tier university in Chennai, Tamil Nadu, where the two graduates – Vineet Upadhyay and Tanuj – collaborated with two of the university's academics, Professor Prabhu Rajagopal and Professor Krishnan Balasubramaniam, to develop it.
Tanuj explains that hiring for some of their more technical roles is a big challenge, especially because those with heavy expertise in technology don't generally look to startups. "We're creating a certain excitement around what we're doing though," he says. "That will make more people want to join."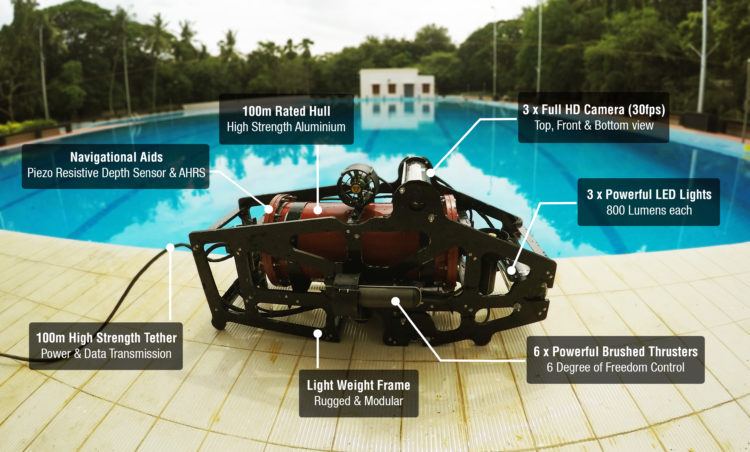 Tanuj doesn't tell me the name of Planys' next project, but says that it will launch in two weeks. "When we realized that we could do lots of other things, like acoustic mapping, we decided to integrate it into our next vehicle," says Tanuj. He also adds that it will be able to inspect ships deeper, like measuring the thickness in a ship hull, so owners can figure out whether to replace it.
Mike's sibling can go into depths of up to 200 meters. "It will be the best one yet," Tanuj adds.
Planys has raised around US$260,000 in angel funding from the Singapore and Chennai chapters of Keiretsu Forum. It has also received a grant from India's Ministry of Micro, Small, and Medium Enterprises. "Funding is necessary for a business like this because it requires immense capital expenditure," Tanuj says.
Its next plans include expanding to different markets, including Singapore. "Singapore is a huge market because of the 400 ships that cross through the port on a daily basis," Tanuj says. "It's really a hub for logistics. In the next 6 to 8 months, we want to deploy a team of vehicles there."
It also wants to move into other parts of Southeast Asia, the Middle East, and Africa.
Getting it out into the real world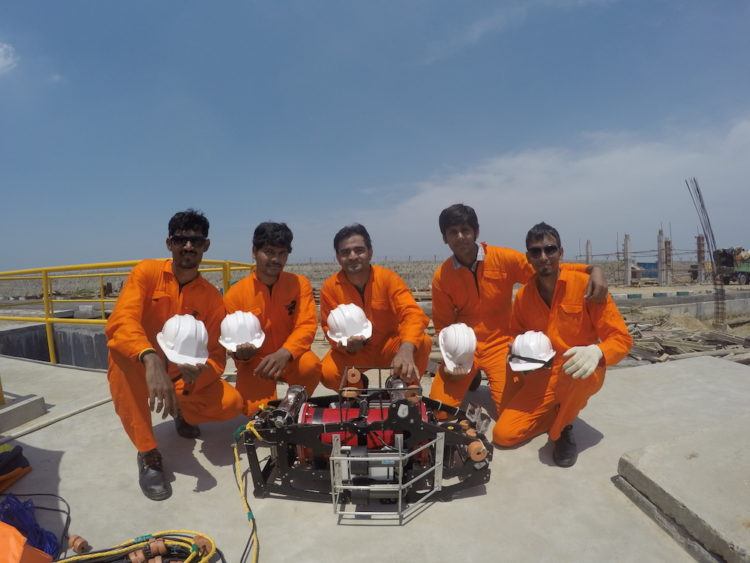 Selling a technology-heavy concept is not easy. Often, it gets stuck inside academic cells, where it has no connection to markets with potential to buy into it. Tanuj provided me with a few insights for any founders that are looking to do the same thing.
Sell a concept
"The most important thing here has been to sell a concept," says Tanuj. "You have to explain to people why they should use this."
Planys sells directly to businesses, making it B2B. All of Tanuj's pitches include demos to show how Planys' product will work in action. "Once you've sold the concept and someone's understood the value, they'll tell it to their colleagues. If we give customers a pilot project, they come up with other ideas of places where it can be used. Then they figure – can it be used? Can it not?"
As he explains, it's not that people don't want to shell out money for technology. In fact, once they figured out that Mike was useful, it got plenty of requests. The adage here is actually that people will buy technology – but it has to be good.
And not all use cases are potential yeses – "We have had to say no a few times," he says.
It's also gotten easier to sell Planys' products thanks to help from the government, Tanuj adds. "Startup India scenes are helping us in some ways, including an initiative by the government to modernize ports," he says. "I think we'll get a lot of activities there."
Figure out a business model
Tanuj explains that devices like Mike have been around for nearly three decades – but they've always been unreasonably expensive, which is a major reason why companies haven't bought them.
Mike's costs have been kept low because most of its technology is made in-house – except for a few components that make up its motors and sensors. The charges depend on what it's used for.
An important decision that the team at Planys made was to provide services with the robots on a contract basis instead of selling them.
"We made that decision because it's not something that people will generally factor into their budget," Tanuj explains.
"They're rented on a day-to-day basis and we don't want to just sell it now," he says. "We'll do it when it starts making business sense – but for now, we're just providing services."
Find the decision maker
It's important to figure out who will make the final decision to buy or reject your product. "The operations guy might love your product, but getting to the bosses is important," says Tanuj.
"We have one master mariner on our team who is our business development head," he adds. "He's the domain expert, so we can sell easier to ports and private companies."
Most important of all is the heart of the machine. "We did this out of a passion for technology," Tanuj says. "That's why we entered this."