Published on Tech in Asia.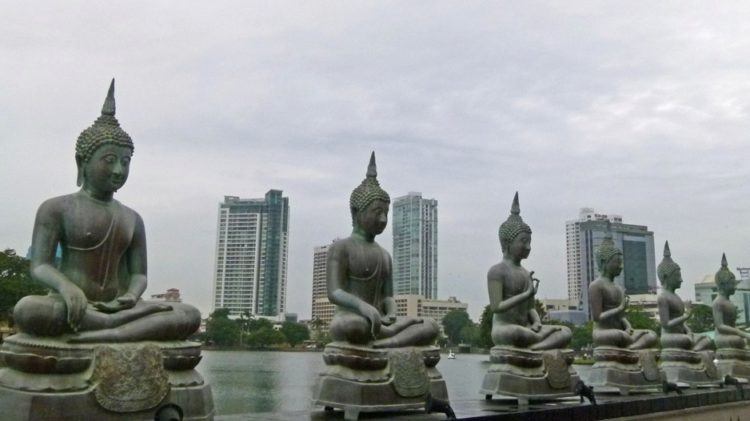 During the years Mustafa Kassim left Sri Lanka to attend college in California, he lost touch with what was happening back home. "I wasn't able to read about the things I found important," he reminisces. The media sites that he was able to access were traditional. He describes them as press release machines, often wildly biased toward one side of the teardrop-shaped island's wide political spectrum.
When he returned to Sri Lanka a few years later, he decided to start his own media publication. In July 2014, Roar was launched with funding from his family. Today, it claims 200,000 visitors a month with 150,000 unique views. 75 percent of those readers are from within the island itself, and the other quarter come from countries with a significant Lankan diasporic presence, like the United Kingdom and the United States.
The site primarily publishes articles in English. Three months ago, it launched content in Sri Lanka's majority language, Sinhalese. If there's enough interest, they're also considering publishing in the island's minority language, Tamil – members of the two groups spent nearly 26 years fighting each other in one of history's bloodiest wars that ended in 2009.
Mustafa's mission is simple – he wants to find a way to magnify the important, often overlooked aspects of Sri Lanka's evolving culture and make it accessible to readers across the globe. "The original intent was to make this for expat Sri Lankans," he says.
In a way, that's the same mission that's being pursued by the recently launched BOV Capital.
It's a US$15 million venture capital fund for early-stage Sri Lankan startups. It has three partners – one is Rajan Anandan, who's a Sri Lankan native and the vice president of Google Southeast Asia and India. The other two are Prajeeth Balasubramaniam, who also heads the Lankan Angel Network and Blue Ocean Ventures, and conservation biologist Eric Wikramanayake.
The startups they invest in have a few basic criteria, Prajeeth says. They need to have strong teams and products that fit appropriately in the market.
Most importantly, they should have the ability to take the companies they're creating on the island and scale them to serve the world.
"We're still talking about tea and other exports," says Prajeeth, "but I believe that we have enough human capital to disrupt the world's businesses and do things in new ways."
Outward in
Despite years of turmoil, Sri Lanka has managed to produce its fair share of tech gems.
One is Millennium IT, an IT services firm headquartered in the capital city of Colombo. In 2005, it was contracted to create an automated equity, ETF, and options-trading system for the American Stock Exchange. In 2009, it was acquired by the London Stock Exchange.
Then, there's WSO2, an open-source middleware company that Prajeeth explains would have been a great fit for BOV Capital if they were investing four or five years ago.
Through Lankan Angel Network, Prajeeth has helped fund a few other emerging tech startups on the island, including ecommerce site takas.lk and OMAK Technology, a SaaS product that provides restaurants with end-to-end management software.
Another popular Sri Lankan startup is Vesses. It started in Colombo with its invoicing product and now runs Vgo, a management tool that claims to help taxi and logistics companies compete with giant on-demand services like Uber.
There are also foreign entities that have started taking notice of the island. The government has taken a relatively liberal stance – at least compared to China and India – on foreign money entering the country. That may be because of the cost of the war – US$200 billion, five times the GDP of Sri Lanka in 2009.
Uber launched operations in December, and Google Loon's ambitious proposal to connect Sri Lankans to the internet with floating internet balloons started testing a few months ago.
San Francisco-based Stripe, an API-based payment gateway, entered the country in February – it's yet to enter India. Even the German "clone factory" Rocket Internet has entered the island with a few startups, including online marketplace Kaymu, car classifieds site Carmudi, real estate marketplace Lamudi, and online job portal Everjobs.
"People might be surprised at the advancements in digitization in Sri Lanka," Mustafa says. "We have 25 percent of our population online, with a ton of growth. Since it's a small country, it's really easy to test out tech."
Growing pains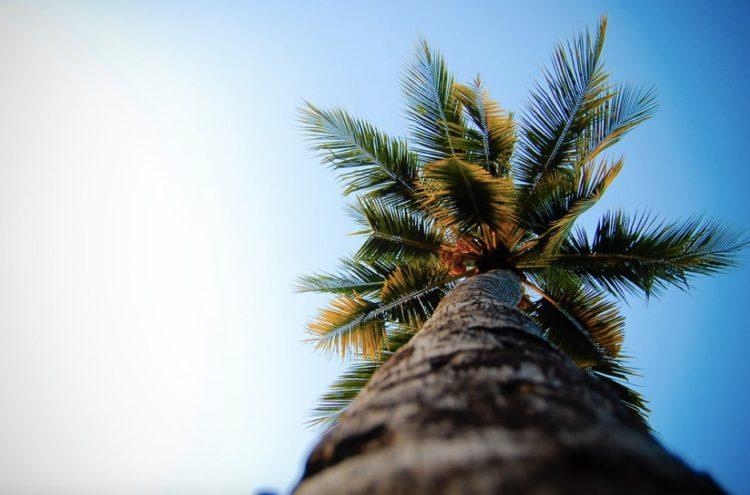 I ask Eric Wikramanayake of BOV Capital what trends he's excited about for the island. It's a question that's typical of emerging tech hubs and he's quick to respond. "It's just too early here for that," he says.
Even Roar faces issues when it comes to earliness. "It's too early for us to push native advertisements," says Mustafa. "It's a nascent market."
For now, the site is making money off sponsored content and has twelve full-time writers headquartered in Colombo.
It has plans to expand to other countries like Vietnam and Pakistan in the same way it approached Sri Lanka – by creating quality localized content and posting it on the internet.
And yet, those in the island's startup ecosystem are confident that its startup ecosystem is bound to grow. "The next five years will see lots of change," Prajeeth says. "We have lots of good universities with engineering graduates coming out. We'll have a pool of good tech entrepreneurs who know how to scale."
"We know that we don't have scale here, so we're teaching people that it's important to scale out."
Most of BOV's investments will be in business-to-business (B2B) startups – Prajeeth explains that business-to-consumer (B2C) can be too complicated – and Eric gives me a few sectors that he's looking at.
"IoT is definitely an interesting place," he says. "Some interesting companies have started to emerge in the past two years. Some in automation, others in groceries." One is iHelmet, a smart motorycle helmet that connects to a driver's phone using bluetooth and provides information on blind spots and air quality.
Eric explains that tech talent on the island is still focused on working for traditional companies, but things are shifting. Ecosystem building networks like Venture Engine hold events in the hopes of creating a culture of entrepreneurship. The most recent one, held in June, saw logistics startup Hire 1 take home first place in a startup competition.
"With our talent we're in a good place," Eric says. "We have a long scope in terms of things that we're focusing on."