Also published on Tech in Asia.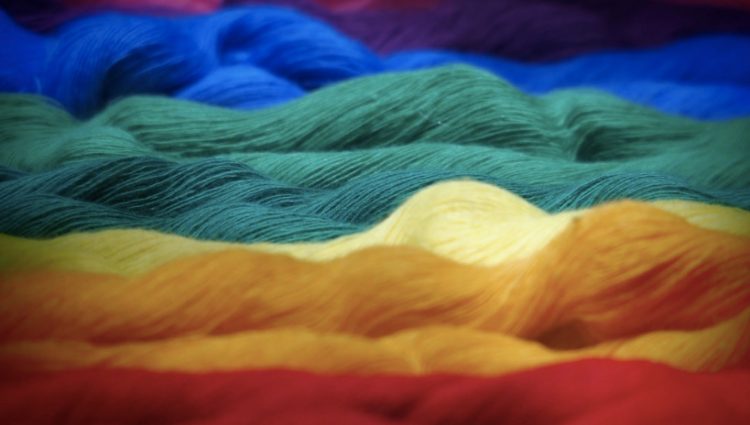 After drinks on a Saturday night, Akash* opens gay meetup app Grindr to continue an earlier conversation. They've agreed to meet at the large ICICI Bank at the corner. After a few nervous minutes of waiting, he recognizes a face coming up the street. Their walk home is careful, avoiding the juice shop where policemen usually stand. "Grindr life," Akash laughs.
Fast forward a few encounters to a Sunday afternoon. Akash opens the app again, this time to a charming stranger who asks to meet in a posh neighborhood. A short walk and a winding staircase later, he's confronted by a man who looks nothing like the well-positioned photos he's sent. He runs, reminded of other stories – urban tales of a man lured into a Grindr date in Delhi and beat up, or one in which blackmail and public shaming is used as revenge.
Akash is still using Grindr. "It's the only place to meet other gay men," he says. "It's not like I can go to a bar and mingle with folks in the hope that someone's interested. People here are afraid to be open about their sexuality."
Would he migrate to another app? "I definitely would," he says after thinking about it. He pays a monthly INR400 (~US$6) subscription fee to access Grindr's premium features. "Something with better chat capabilities and an easier, more fun and safe way to meet people as a community. An app like that can play a major role in India."
Not enough interest from the tech community
Are there options? Barely. Tinder preferences can be adjusted, but the app connects directly with Facebook to display mutual connections. That makes things more transparent but also merges a network that often includes family and friends, terrifying for many in anti-anything-but-straight India.
There's Germany's PlanetRomeo, with features that connect men who go to the same gym, or like the same movies. Its Indian user base started out strong but has petered out in recent years, perhaps because its UX is clunky and unable to keep up with the world of fast, smooth apps.
There are also a few shoddy options that serve women seeking women – Brenda, for example, which many complain has been reduced to a platform for disguised men looking for women interested in threesomes.
A few people direct me to an Indian site that's been gaining popularity, Amour. It's an online dating project that lets people create profiles and meet like-minded individuals across the gender spectrum. It's available in five languages, including English, Hindi, and Kannada.
Online profiles are linked to in-person meetups and events, and Amour's userbase is growing. The problem is – it's still just a database, and definitely doesn't have the investor interest or tech background to match the likes of Grindr.
It's clear about that. "We still DO NOT RULE OUT data leakage to external persons," Amour writes on its site.
India-specific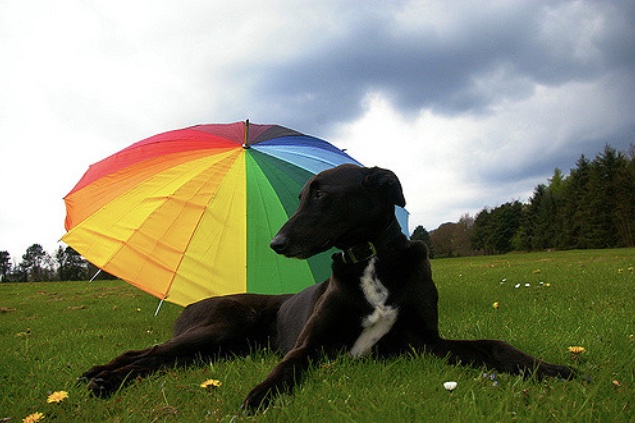 In 2013, India reinstated a ban on sexual intercourse between men, hearkening a colonial-era law. Anything sexual between women – or those who identify as trans or genderqueer, to start – was not even acknowledged.
It takes a lot of guts to sign up for a dating app in the midst of all this.
That's clear on Grindr. At last count, the app had just 69,000 active users in India – which still makes it the biggest gay dating app in the country.
Another clear example of its limited usage – Grindr aggregates users based on how close they are to you. Sign on in San Francisco and the furthest person you can chat with is within a two mile radius. Sign on in Bangalore, and you can see all the way to Mysore, 90 miles away.
It's not just language localization that will help these apps take off, another Grindr user Sanjay* believes. "People learned English through WhatsApp, and they translate that into words," he says. "I don't think that's the real issue."
The focus will have to be on removing taboos and creating communities. It's also necessary to promise privacy for those who want to remain private.
When matches are made on Grindr, for example, notifications don't show up unless you've paid for the premium version. Some users immediately move to WhatsApp, deleting default pictures and changing their names. Others keep chatting on Grindr with the free version, missing out on its full experience.
For those problems to be solved, the ideal LGBT app will have to be India-specific. That's something other dating apps in India have found to be important, like TrulyMadly, which combats dating distrust with much deeper verification than Tinder.
Take a leaf out of China's book
Dating apps are unique territory. There's money to be made if done right, but it's not often that one can hold the attention of users. But like many social networks, they can retain a steady community of loyal users if they get there early enough. Think OKCupid, which was popular several years ago, and continues to generate mild buzz from loyalists and those who are bored of the style of dating apps in vogue.
In places where LGBT dating apps are still nascent, it's easier to build up a strong base and create the type of initial stickiness a social network needs – like Facebook did in its early years.
Blued is a good example. It's a Chinese gay dating app that has raised over US$30 million in funding. In June, it valued itself at US$300 million and claimed to be twice as big as Grindr.
While China decriminalized homosexuality in 1997 and declassified it as a psychiatric disorder by 2001, being gay is still considered unnatural and duty-smirching, something researchers attribute to the influence of Western monogamy. That hasn't stopped anyone from seeking like-minded people – and Blued has understood that well.
It also got the support of the local tech community, who is keen to capture the heart of the liberal millennial. In 2015, Alibaba's Taobao partnered with Blued to fly ten couples out of China and into the United States, where they could get married.
The success of one dating app also makes room for competition to target other niches. Other apps include Xunta, which founder Sense Luo explained to Tech in Asia in 2013 was meant to be "clean, crisp, and fresh", and "without porn all over the place."
Lesdo supplements its lesbian dating app with web dramas. "People have a hunger for this because they want to see their own stories. They want to be portrayed the way they actually are," founder Cathy Yang explained to Tech in Asia. It claims 1.5 million users with 225,000 active daily.
A ripe market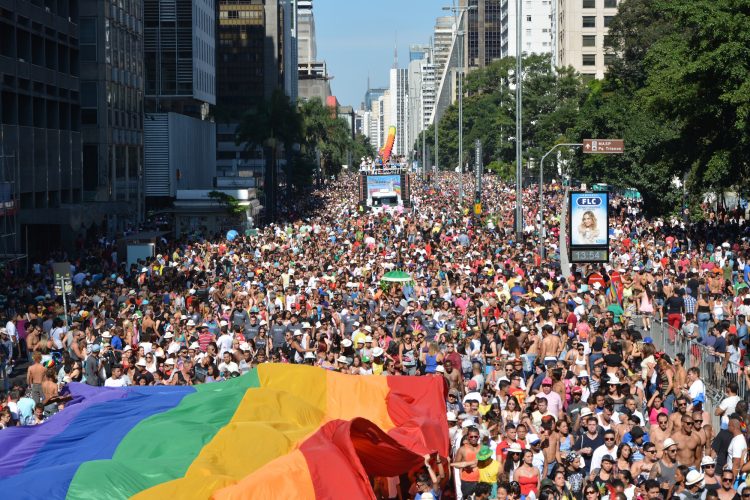 Leaked documents show that Grindr was projecting revenues of US$38.1 million for 2015, with a total of 3.8 million monthly active users.
And while Blued is beating Grindr in China, the latter is still successful in other parts of the globe. It was bootstrapped for years, making money off its premium service and advertisements. Chinese gaming company Beijing Kunlun Tech paid US$93 million for a 60 percent stake in it in January 2016.
In an interview with Inc in 2014, Grindr founder Joel Simkhai made it clear that his plans were to target and support a niche user base.
"Am I going to be a $15 billion company?" he says to Inc. "No. Will I be a company that has a great market, a great user base, a nice business, I think so. Are you going to hear about Grindr being sold for $100 billion dollars? No."
That also seems to be where LGBT apps stand to gain in India. Not the next unicorns serving a mainstream customer base – but strong businesses that answer a clear need.
Sign on to Grindr in Bangalore on a Friday night, and you'll get invitations to a local LGBT party, or maybe a drag show.
There's definitely interest. It's time India's tech community took a chance on love.