Published on Tech in Asia.

The danger with opening up the internet floodgates is that not everyone can access the information that comes out. Those who can't are falling behind faster than ever – can you imagine how hard it is today for a blind person to keep up with someone who can see?
Surabhi Srivastava, the co-founder of Innovision, explains that blind literacy rates have dropped from fifty percent to less than ten percent over the past thirty years, with developing countries like India scraping the bottom with less than two to three percent. There are plenty of factors to explain away those dismal numbers – an increase in literacy standards, or maybe the first time real data has been collected – but they provide a striking look at who we consider important when we talk about development.
While there are machines that convert digital text into braille, they're expensive, and alternatives that use voice technology don't hit the mark in terms of literacy. Surabhi explains that there's not much that can compare to the knowledge gained from text-based learning, and that means that those who can read are still leaps and bounds ahead of those who can not.
Thats why even today, most blind people are stuck reading from paper, which she says has never been a great option. "A book from the Harry Potter series is 1,000 pages and costs US$17," Surabhi says. "One for the blind is 11 volumes long and costs eight times as much."
Her startup, Innovision has produced a solution for this problem: the BrailleMe. It's a machine that plugs into mobile phones and computers to help the visually impaired access the internet and other digital content. It's equipped with a tool to let people write in braille and have it appear in digital text, as well as one that converts digital text into raised bumps for readable braille. Every time a person finishes reading a line, they can press a handy little "next" button to move to the next one.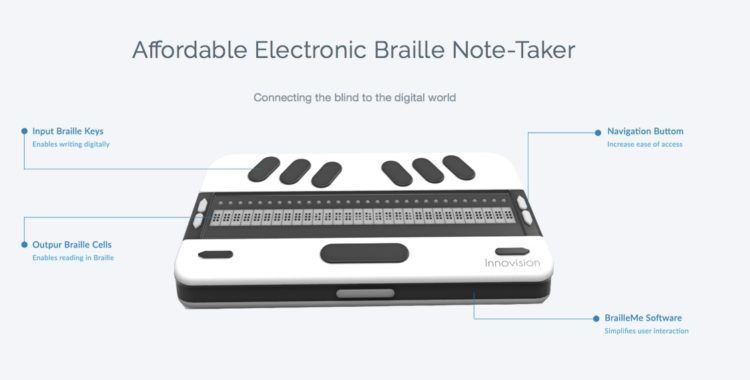 It can be used for everything from surfing the web to checking Facebook to mapping out GPS directions. "Let's say you plug into a phone and have a client you want to email," Surabhi says. "You can use the navigation buttons to get to the Gmail icon and type out a response."
The machine supports bluetooth connectivity and has an SD card port, so people can access just about any file they have stored. It costs just under US$300, making it much cheaper than existing text-to-braille devices that cost around US$2,500.
Surabhi is 25, and just graduated last year from IIT Bombay. When I spoke to her last week, she and her cofounder and classmate Shyam Shah were getting ready to board a fully-compensated flight to Silicon Valley.
"We started this in our last year of school," she says. "We're both engineers and wanted to create great tech solutions for the people that needed them the most."
Business talk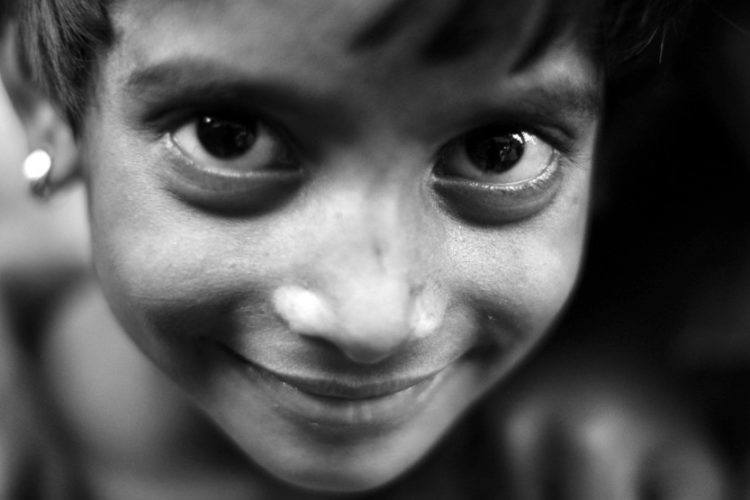 The duo is working on turning their original lab prototype into a real product – that's a big deal in a world where technology often gets stuck with scientists. It has to pass CE certifications, which means that it's met minimum safety requirements that are necessary in order to be sold. "We're dealing with those who can't see, so it should be very shock resistant," Surabhi explains.
Once that's done, they plan to distribute the device in two main ways. The first will be B2B, or directly to businesses. Companies will buy the product if they're trying to employ disabled people. They also plan to sell to larger institutions that will then distribute them at the grassroots level.
The second is B2C, or straight into people's hands. They'll do this through ecommerce sites as well as partnering with influencers in order to get the word out.
The other part about developing a technology-heavy solution is that investors don't always have the right type of background to understand it. That means they're often nervous to put their money in products – which is one of the ways that tech solutions get stuck in labs.
"My cofounder and I both had visions of developing low-cost technology solutions specifically for the education and healthcare space," she says. "But one of the first challenges was investors. People thought it was a great idea, but wouldn't put money in it because they didn't understand the background of the technology."
As of now, they've closed an angel round of funding from Mumbai-based angel investors. "Our Silicon Valley trip is exciting because a lot of people there have hardware experience," Surabhi says. "Hopefully that will be a great trip."
Getting the price down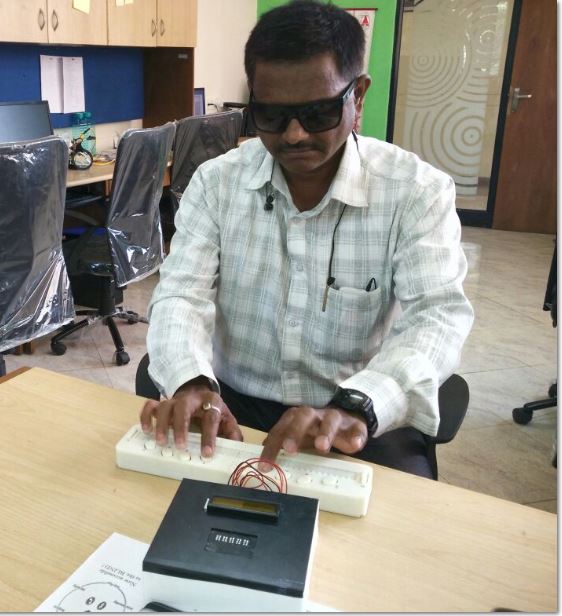 Surabhi admits that US$300 is still a lot of money to pay for those who need the BrailleMe the most.
There are ways to lower costs, and she mentions one where the Indian government bears US$135 of the cost of the sale of any assistive technologies. In Europe, she says, governments take care of seventy percent.
Other ways to make things cheaper are to find more efficient ways to use technology. "Everything that's selling commercially today uses a piezoelectric braille cell," she says.
These are manufactured by companies like Germany-based metec AG – but the technology it uses makes its product much more expensive, Surabhi explains. A similar device BrailleNote uses a piezoelectric braille cell to power its product, and it costs around US$5,500.
BrailleMe uses its own, more efficient technology based on braille cells that they've engineered and filed patents for.
Getting investor money might also mean that the duo can lower the costs for their machine and focus on scale – and there definitely is scope for scale.
"We want to impact everything," says Surabhi. "Think, even in terms of employment this opens up so much. Now, you can be a receptionist because you have access to digital media. You can take online courses. There's so much that can be done."